Lens Defender™ is an optically clear, four-layer film shield designed to protect fuel dispenser display lenses from various forms of abuse. Each Lens Defender™ protection shield allows for removal of FOUR separate occurrences of damage with only ONE installation.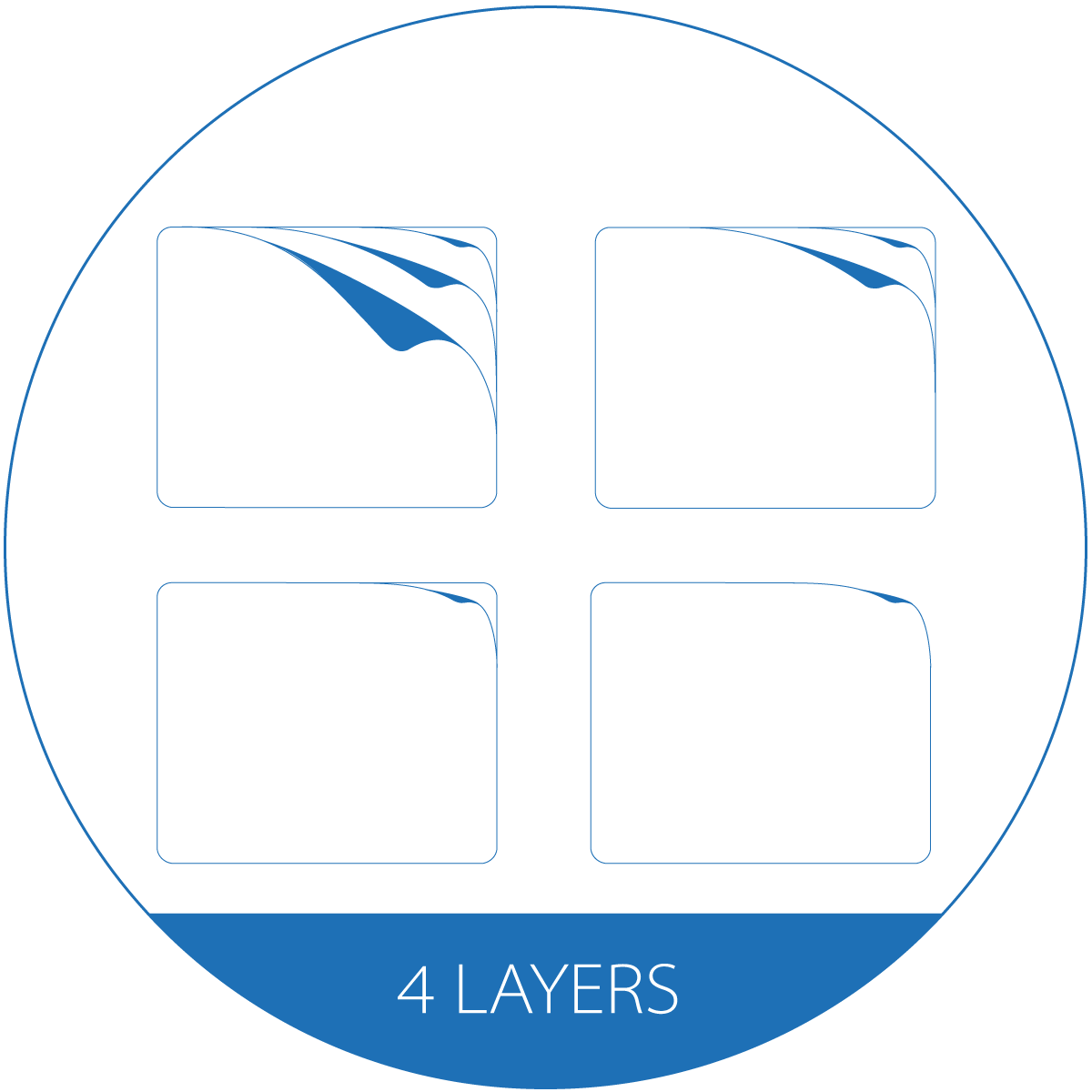 Technical Data
19 mil Overall Thickness
Four Layer Construction
Quick Removal Corner
98% UV Protection
Protective Hard Coat Finish
Pressure Sensitive Adhesive
Residue-Free Removal
Product Highlights
Protects Against Scratching & Graffiti
Preserves Your Brand Image
Reduces Maintenance Costs
Ensures a Positive Fueling Experience
Prevents Hazing & Hard Water Stains
Easy Application & Removal of Layers
Available For All Dispenser Models
ZERO TOLERANCE GRAFFITI MANAGEMENT
Lens Defender™ allows you to remove scratching and graffiti right after it occurs. Protect your equipment, keep your customers happy, and maintain your brand image while saving thousands in lens replacement costs.
FREQUENTLY ASKED QUESTIONS
Each Lens Defender™ shield provides FOUR separate layers of protection against vandalism. Each layer can be removed individually, allowing you to quickly eliminate damage four times with one installation.
Lens Defender™ is the thickest film based graffiti protection product on the market today. At 19 mils overall thickness, our four-layer shields ensure that your lenses are safe from tagging, scratching, and intentional abuse.
Removing a single layer of protection is easy to do with just a few minutes of practice. Using our included pick and the Quick Removal Edge on most of our shields, you can locate and remove only the top layer of protection while leaving the others behind. Please refer to the Lens Defender™ Application and Removal Instructions for more information.
Lens Defender blocks 98% of UV energy in addition to providing protection against cleaners and chemicals. UV exposure and chemical damage causes hazing and yellowing in some types of plastic lenses.
No, with all four layers, your display will retain 96% visual Clarity. With proper installation, Lens Defender™ is almost undetectable during the day and completely undetectable at night.
Unlike competitive multi-layer products, each shield uses an optically clear adhesive specifically engineered to work on multiple surfaces, including Glass AND Plastics. While many protection products work well on glass, most DO NOT resist bubbling that is caused by plastic Outgassing.
Each Lens Defender™ layer has a hard coating that is resistant to most chemicals, but we recommend cleaning with a microfiber cloth and any form of mild detergent. Avoid using any ammonia based products, which can cause unnecessary hazing and early layer removal.
With proper installation, Lens Defender™ protection shields will remain adhered to your lenses for 5+ years without bubbling. Pleaser refer to our Application and Removal Instructions if you would like to learn more.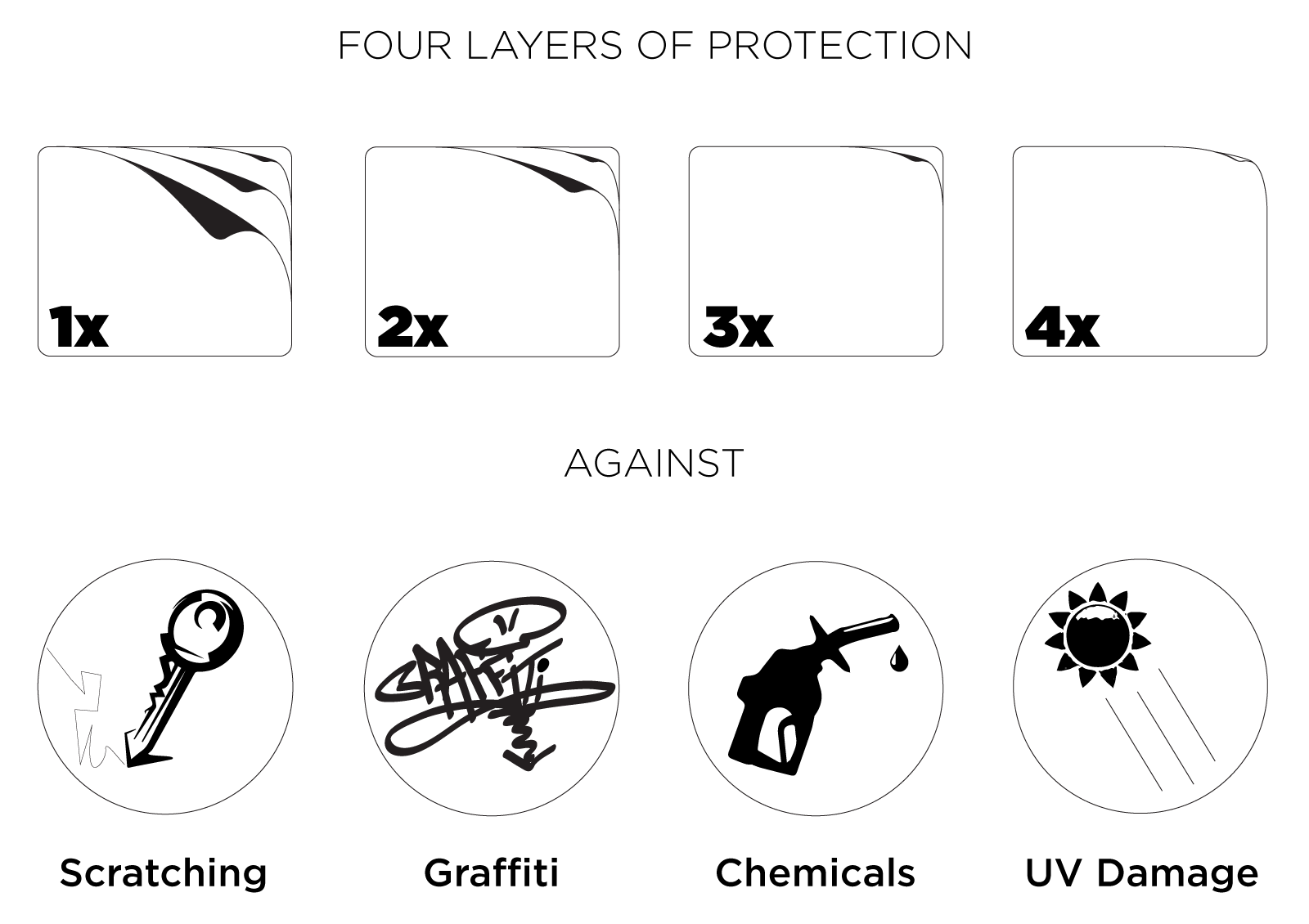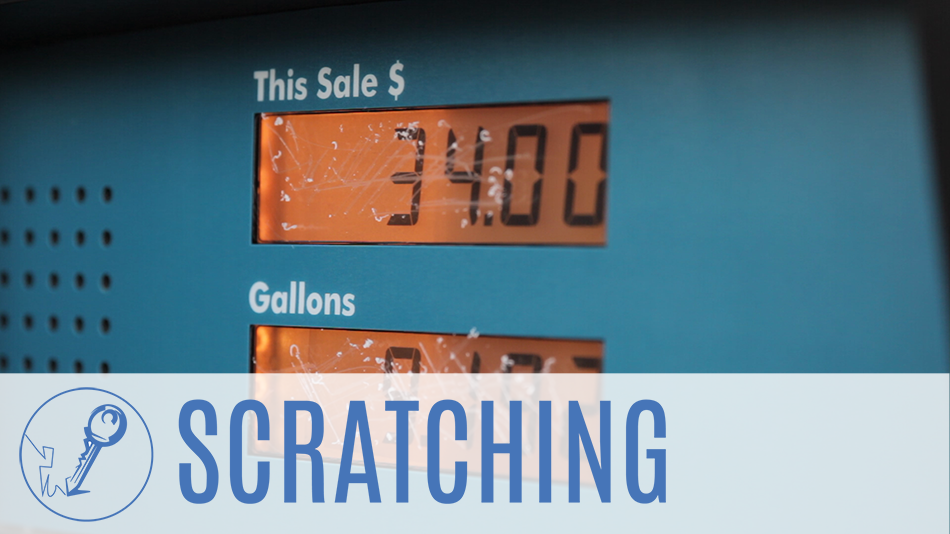 Scratching
Scratching and Etching is no longer a maintenance call with Lens Defender™ Graffiti & UV Protection Shields. Each shield has four separate layers of protection to form the most durable scratch protection on the market.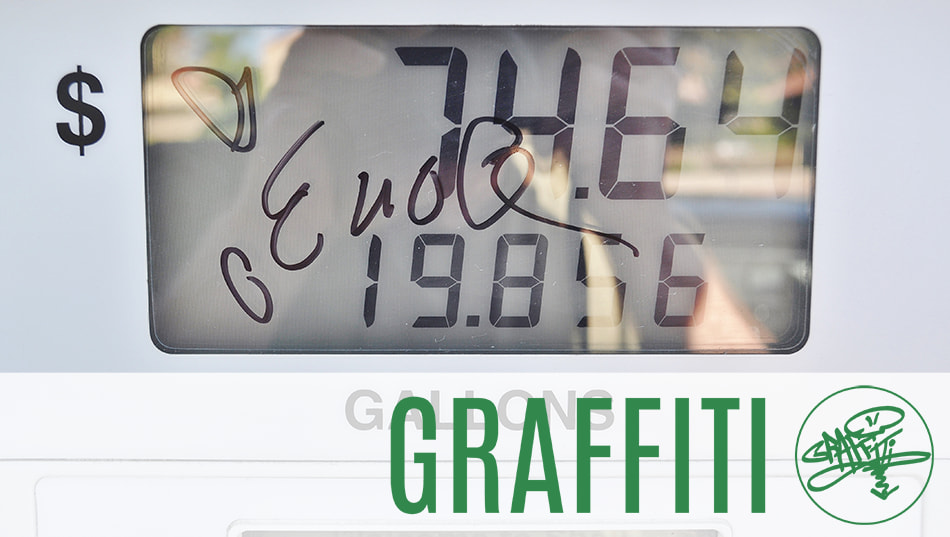 Graffiti
Tagging and Graffiti on your display lenses can be distracting to your customers. Whether your display lenses are tagged with sharpie or spray paint, a simple removal refreshes the display back to new in seconds.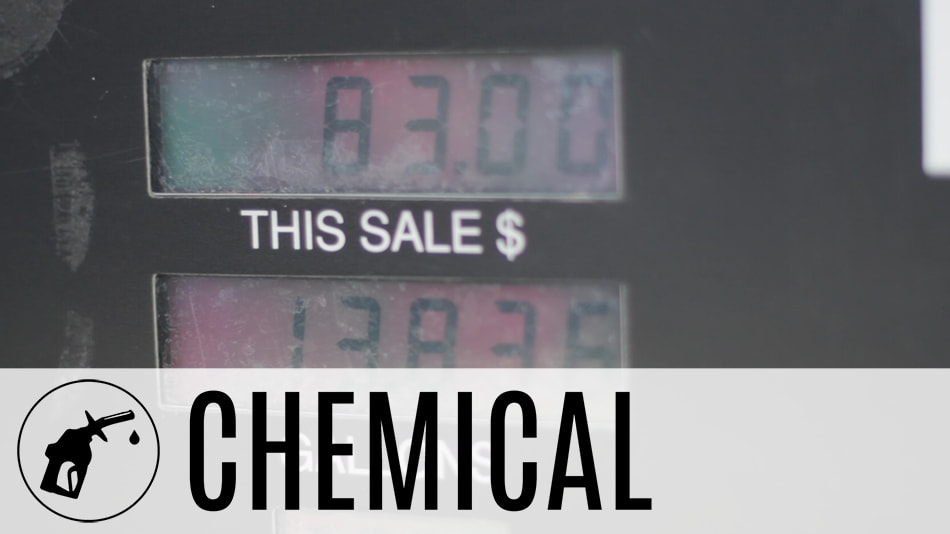 Chemicals
Chemicals like gasoline and cleaning products can cause damage to your display lenses, and exposure to hard water can leave mineral deposits that are impossible to remove. ​With Lens Defender Protection Shields, you can remove this type of damage in seconds.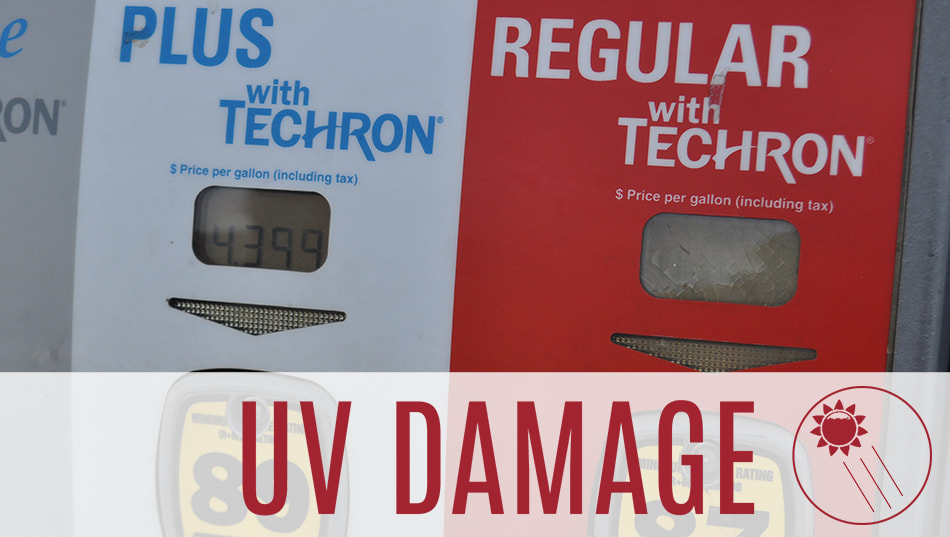 UV Damage
UV Damage can cause your Display Lenses to show signs of yellowing in as little as two years, especially on sun-facing dispensers. Each layer of our Protection Shields offers you 98% UV Protection so damage from the sun won't cost you a maintenance call.
Our products are available through a distributor or certified installer near you.